Regular price
Sale price
$50.25 USD
Unit price
per
Valued Customer Discount
Sold out
Restricts a pet's head movement to protect incisions, wounds or hot spots.
The durable, washable Bite Not® Collars comfortably restrict the animal's head movement, protecting catheters, incisions, wounds or hot spots, while the animal is free to continue with daily activities.
• Protects wounds and sutures from the shoulders to the base of the tail — even the feet in many breeds
• The flexible, washable, foam-padded, polyethylene plastic collar wraps snugly around the animal's neck and is secured with a hook-and-loop closure.
• A harness strap adds protection for the persistent pet.
• Note: The bottom of the collar must touch the top of the shoulder for maximum protection.
• Not Recommended for protecting eyes or ears.

Click Here for more information and instruction on the use of the Bite Not® Collar.

PLEASE NOTE: Bite Not® Collars are non-returnable. If you have questions about the best size for your pet, please contact us.
View full details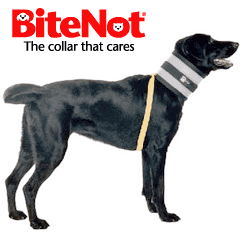 Test data under product media.liquid5 >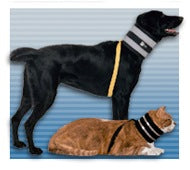 Test data under product media.liquid5 >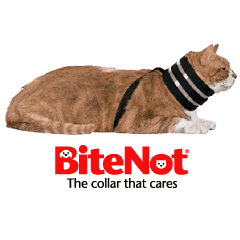 Test data under product media.liquid5 >